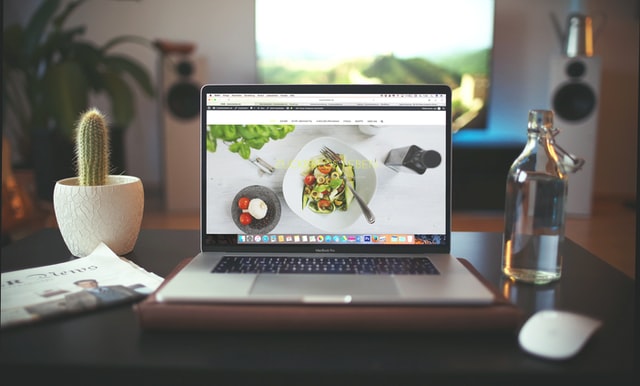 There are so many reasons why having a website has become so important in today's business world. Gone are the days when businesses could get by without a website simply because few people had the internet, or because a website didn't add much value. Today, having a proper website is almost an essential component of any business, and many businesses who do not have a website are already losing money and customers to their rivals.
Here are the top 5 non-negotiable reasons to get a website for your business ASAP.
---
Reason #1: Before making a purchase, 55% of people would look for feedback and suggestions online, with 47% going to the company's website.
This statistic was taken from this Global Online Consumer Report. In this digital age we live in, your website is the most valuable marketing tool. Your clients will expect you to have an online presence (ranging from social media to a website) by now, and will treat a company without one as less professional.
An analysis by Deloitte's in Connected Small Businesses discovered that digitally advanced SMEs could:
Earn twice as much revenue per employee
Experience revenue growth over the previous year that was nearly four times as high
Were three times as likely to be creating jobs year on year
Have an average employment growth rate that was six times higher
From small cafes, startup businesses (in any field), IT companies or even insurance agents own a website. What's holding your business back?
Reason #2: A website is the first thing customers see when they enter your business.
If you want people to purchase your goods or services, your presentation is critical – especially if you're a small business where every customer counts
In that case, it's also important that you can showcase your expertise in the best way possible, and having a website can help in doing that. It gives you creative freedom. You can display your services the way you want.
Beautiful pictures, short video tutorials, and free PDF instructions are all options. What you can do on your website is only limited by your imagination. This is the best platform to showcase your past work, your accomplishments and your services.
Through the use of visual imagery and stunning design language, you can rope in your customers and present them a value proposition that they simply don't know how to decline.
Reason #3: You can get a ton of clients through Google SEO.
The most impactful step you can take for your company to grow quickly is getting an SEO-optimized website. Getting a website gives you a chance to appear in Google's search results, making it easier for clients to find you and dramatically increases your leads.
One question you may have is, "HOW??" Here's how it works:
When clients had to do business with a company in the past, they would conduct a thorough background check and call any prior client to inquire about you. Many calls later, and if they liked what they heard, they'll finally approach you.
Times have changed. Clients have become more knowledgeable. Time has become more scarce. They don't want to waste time doing background checks! Instead, they'll just use Google to conduct their searches.
Now, if you have a website and have done proper SEO on it, it will appear in Google's top searches. People will also be able to find you if they search for other keywords relevant to your company. This increases your visibility manifold, and more customers are able to do business with you as a result.
In short, if you want to become well-known and clients to find you easily on Google, you should have a website. In the long run, it's a decision that will pay off handsomely.
Reason #4: If you are a from a B2B, Industrial, or Manufacturing background, your clients WANT to see a website
The majority of businesses without a website say that their industry isn't online. This is something we hear a lot from B2B, industrial, and manufacturing company owners.
If that's you, you'll have to re-evaluate how you think.
B2B customers use digital content too. In fact, 75 percent of B2B buyers claim digital website content has a big effect on their purchasing decision, and 62 percent say they can narrow down their purchase requirements solely based on the digital content of a website.
Before engaging with a vendor's website, the average B2B customer conducts 12 online searches, and they are already 57 percent of the way through the purchasing process before contacting a sales representative. Also in industrial and manufacturing firms, digital content influences 67 percent of transactions. Furthermore, half of all B2B customers now consider a supplier's website to be a helpful source, with more than a third expecting it to be their most helpful channel for support and information.
Reason #5: Your competitors already have a website!
You know it. We know it. Your competitors know it: you are not alone in the market.
There are already thousands of businesses offering the same goods and services as you are, and the bulk of them already have their own websites.
This means that they are already in a good spot in the market. They seem more trustworthy because they have already developed an initial degree of confidence with the public, they are effectively showcasing their products/services, and they are also benefiting from Google searches.
---
This should be your final takeaway: the cost of getting a website is much less than the cost of being left behind.
According to a new Capital One survey, only 56% of small companies have a company website.
There are two conclusions we can draw from this.
56% of companies are doing better than yours
If you have a website now, you still have a chance to beat 44% of them
Do you take the leap? If you want to get a website, please don't hesitate to contact us.
April 6, 2021
By:Adminwebina
Categories:Websites
no comments